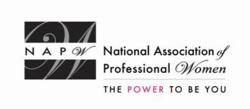 Garden City, NY (PRWEB) November 22, 2013
NAPW honors Sandra M. Evangelista as a 2013/2014 Professional Woman of the Year for leadership in food service with this prestigious distinction. As the largest, most-recognized organization of women in the country, spanning virtually every industry and profession, the National Association of Professional Women is a vibrant networking community with nearly 500,000 members and over 400 Local Chapters.
"At DAWGS Michigan Coney Island Hotdogs, we are committed to bringing you local, quality food that includes the finest, all-beef hot dogs and blended sausages, combined with the freshest Solano County grown produce stacked high on warm, steamed buns," Ms. Evangelists says proudly. Since 2012, she and her partner have been bringing the mouth-watering taste of the original Detroit chili dog, or "Coney Island" to the folks of Fairfield, California.
Calling it the "ultimate hot dog culinary experience," Ms. Evangelista offers patrons of DAWGS a variety of gourmet hot dogs, including the Coney DAWG, the Traditional New York Pushcart Onion DAWG, the Chicago DAWG and the Classic New York DAWG. In addition to its Fairfield storefront location, DAWGS Michigan Coney Island Hotdogs also offers full-service catering. From family gatherings and casual get-togethers to large corporate events, Ms. Evangelista and her team of dedicated food-service professionals provides the finest quality food and exemplary, personalized service for any event.
Due to the success of DAWGS in Fairfield, Ms. Evangelista hopes to open a second location in the very near future. Her passion for providing customers with the best gourmet hot dogs around has also ignited Ms. Evangelista with the desire to offer DAWGS' franchise opportunities to other spirited entrepreneurs in the near future.
NAPW provides an exclusive, highly advanced networking forum to successful women executives, professionals and entrepreneurs where they can aspire, connect, learn and achieve.